My ever growing kit is extremely well-maintained and looked after, and I always carry spares of most things when I'm out filming – just in case. I bring most of my kit with me when I come to a shoot, but it's always worth double checking with me ahead of time if you need a more obscure piece of equipment.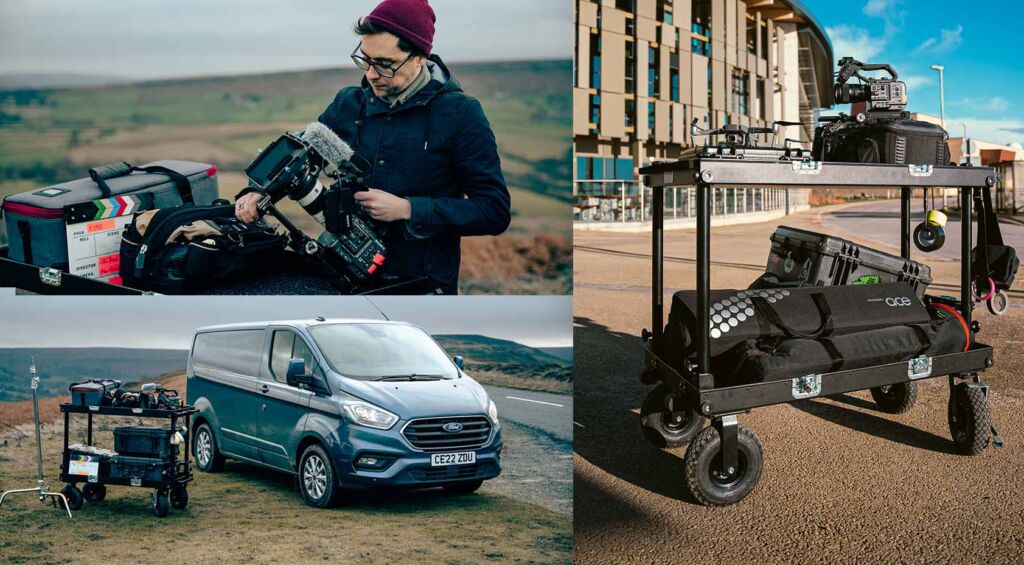 Sony Fx6 with V Lock Batteries
Sony A7sIII x 2
Sigma Art 50 1.4
Sigma Art 24 1.8
Sigma Art 24 – 70 2.8 x2
Sigma Art 14 – 24 2.8
Sigma Art 150 – 600mm
Zeizz Batis 85 1.8
Sony G Master 70-200 F4
Sony G Master 35

Laowa 24mm probe

Tiffen Pro Mist various sizes and strengths
Tiffen ND Filters
Ninja V monitor
SmallHD 5 Inch Monitor
Atomos Inferno 7 inch monitor
Sennheiser Mic Packs x 2 sets
Cos 11 clip mics x 2
Sennheiser shotgun
Aputure 300DII X 2
Arri 650 Fresnel x 2
Roto Light Anova Pro
Various smaller LED Panel lights
STANDS | SLIDERS | STICKS
Sachtler xl ace tripod x 2
Adicam Max
Ifootage Electric Slider
DJI Ronin RS2
C Stands x 4
Autocue
Various other clamps, stands, flags, reflectors, black backdrops and green screens in various sizes.
Public Liability insurance – £5 Million
Employer's Liability Insurance – £10 Million
Ford Transit Custom- 3 seat and large cargo space.
AA Breakdown Cover